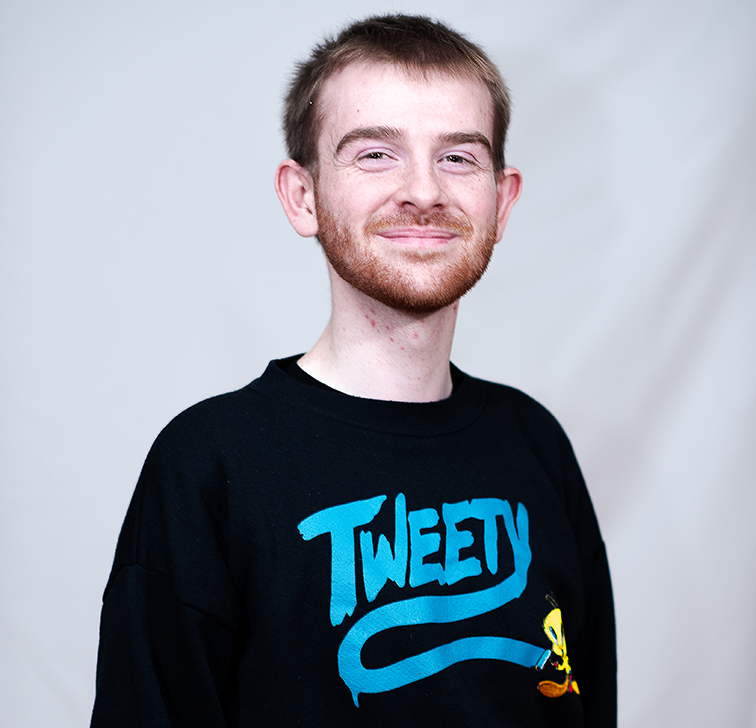 Socialite. Man of letters. The voice of a generation. Robert has many titles, but is mainly a freelancer from Hamilton who's covered everything from asteroid mining in Luxembourg, to art sculptures built for the moon. Robert is a Ryerson journalism alum and recently mastered the field of science after graduating from Trinity College Dublin's Master of Science program in Interactive Digital Media. He has worked as a reporter for the Haliburton Echo newspaper and on the award-winning The Price of Oil investigative series. He's written and edited for The Hockey News magazine and was an editor of The Hockey News podcast. He's also done work for Maclean's, the Toronto Star, CBC and Vice, among other publications—making literal
thousands
of dollars off of his freelance writing, editing and multimedia work. While you're here, check out a selection of Robert's
articles
and
videos
. You can find even more writing samples
here
. Be sure to
get in touch
if you have any tips, assignments or kind words to say!
Robert Mackenzie isn't known as journalism's bad boy for nothing. He gets stories no one else can and has an incredible eye for detail and data analysis. One time we were on a reporting trip together and were so frustrated we screamed in the rental car together. Then we reported the story and won a bunch of awards.
Robert Mackenzie? Yeah, I know him. Quirky guy. Writes about a lot of weird stuff I've never heard about before. In fact, he's reported a lot of stuff I don't think I'd have learned about otherwise. He was also able to make me, a city girl, legit interested in hearing about Halliburton news for a summer. One question I always had was... How does he know so much about space and science? Where does he get that deep wealth of research for his investigations? I don't know, something didn't seem to checkout. Has anyone thought to investigate him?
There's a ton of talented reporters out there, but I only know ONE who mad-dogged William Nylander for texting in a movie theatre. You guessed right, folks: Robert Mackenzie.
Robert comes up with the most amazing story ideas. Once he had to travel all the way to Finland for a story none of us Finnish journalists realized to write. Besides, he's nothing less than the funniest person on earth.
If there's one thing I remember about Robert it's his novelty baseball caps. Oh man, what a character. Sure, he's a friendly guy who'd be a fantastic addition to any team - but I just can't stop thinking about those caps. There's also his great eye for stories and the ability to tell them through different forms of media - but really, you're hiring him for the caps.
Working with Rob is always a breeze and fun. He has never missed a deadline and is always keeping you in the loop and updated while writing. To top it all off, he's got some of the best vintage t-shirts. Our favourite at Darby Mag forever will be his Ben and Jerry's top. Ten outta ten experience with Rob.
His onset balding can be attributed to how hard he'll work for you.
❮
❯